Student Services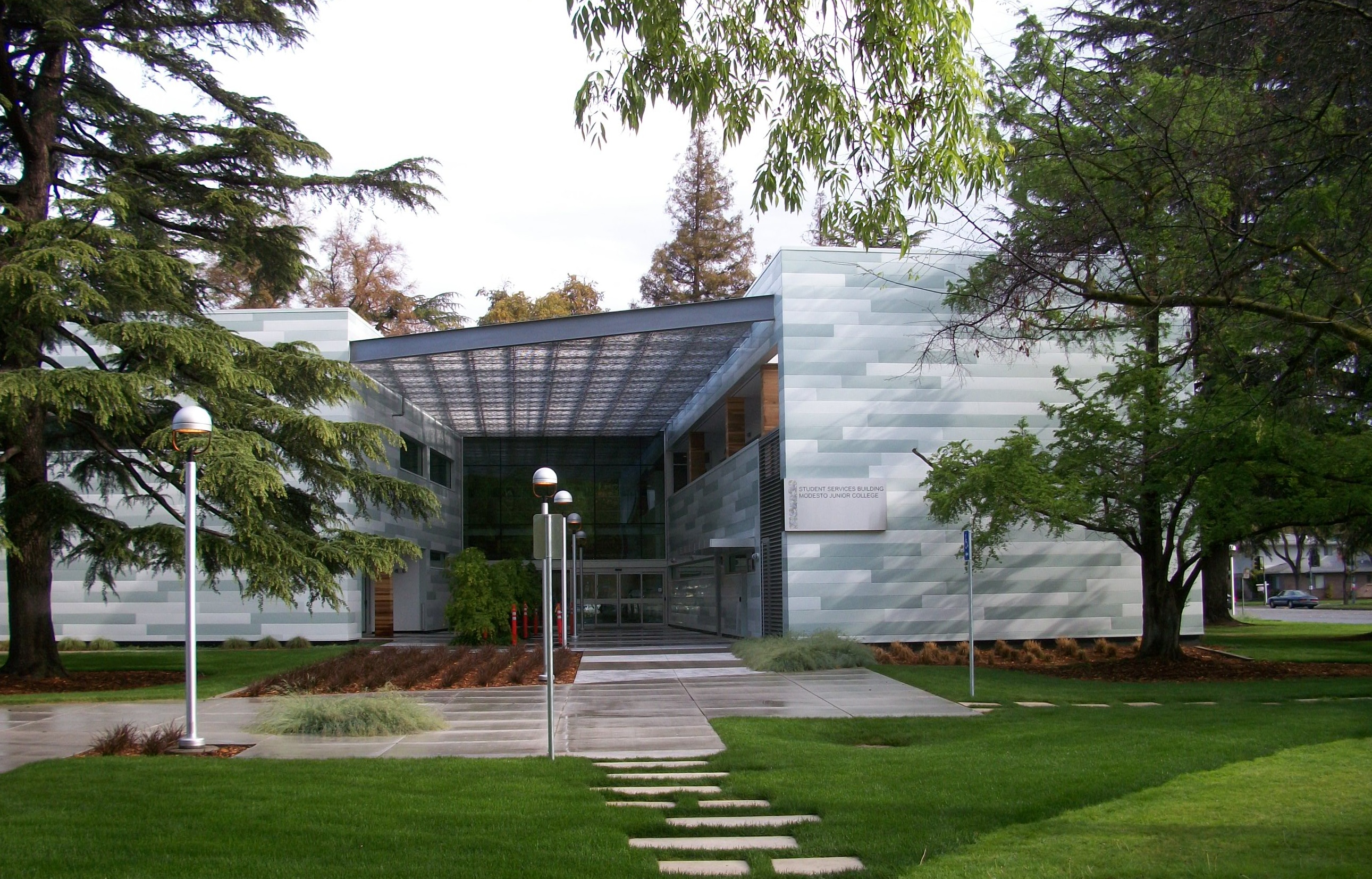 Project: Student Services - (New Building)
General Use: Student Services
Square Feet: 26,665
Architect: Perkins + Will
Final Cost: $12,627,571.31
Construction Start: May 2010
Opening: April 2012
Project Goal
Provide Student Service access at all campuses.
Consolidate intake functions.
Consolidate Student Services functions (continuing Students).
Allow for expansion.
Overview
Currently, Student Services has a number of locations spread across East Campus, this proposal will centralize most of student services to a single location, making access to students and staff much more convenient. Centralization will free up space currently being used by Student Services in the Journalism Building, East Campus Student Center, and a portion of the Library.
​Project Status Updates
Current Bulletin: 4/10/2012
Previous Bulletin: 3/19/2012
Earlier updates have been archived. Please contact the webmaster for access.
​Links of Interest
Student Services Project Programming Document, Final (26.9Mb) - December 6, 2007
Student Services Schematic Design II Meeting 08/27/08 (12.4Mb) - September 4, 2008
Student Services Schematic Design II Final Presentation 10/01/08 (6Mb) - October 10, 2008
Student Services Design Development Presentation 02/03/09 (6Mb) - February 6, 2009
Student Services Value Engineering Session 03/31/09 (5Mb) - April 2, 2009
Student Services 50% Construction Documents Session 05/19/09 (13Mb) - May 20, 2009
Student Services Presentation 05/13/09 (1.3Mb) - August 13, 2009