Turlock Educational Site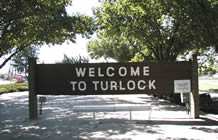 Project: Turlock Site Land Acquisition
General Use: General Instruction
Status: Purchased
Final Cost: $1,088,575.85
Project Goal
Provide local course availability to the southern end of the district. The district is in early discussion as to the possibility of a joint use facility that would allow both higher education and high school instruction to be provided in an educational facility.
Overview
This center will likely focus on continuing education, basic skills and vocational programs.
This facility will house a state-of-the-art learning center to serve residents of southern Stanislaus County and parts of northern Merced County. A learning center in this area will greatly enhance our ability to serve the needs of students in the region surrounding Turlock, including Denair, Hughson and Hilmar.
The region served by the Turlock Center includes well over 65,000 individuals who can benefit from additional services offered through our offices of Community Education and Instruction. Recent efforts to begin a West Side Center in the City of Patterson have proven successful. In the first semester of course offerings at a temporary Patterson center, 270 local residents were enrolled in nine courses at the facility. A new center in the Turlock area will highlight the importance of education and lifelong learning for residents of the surrounding communities.
The bond project is for land acquisition only. Future development of the center will be funded by other sources.
Project Status Updates
There are currently no bulletins to view.
Earlier updates have been archived. Please contact the webmaster for access.
Links of Interest
There are no links at this time.