Ag Modular Living Units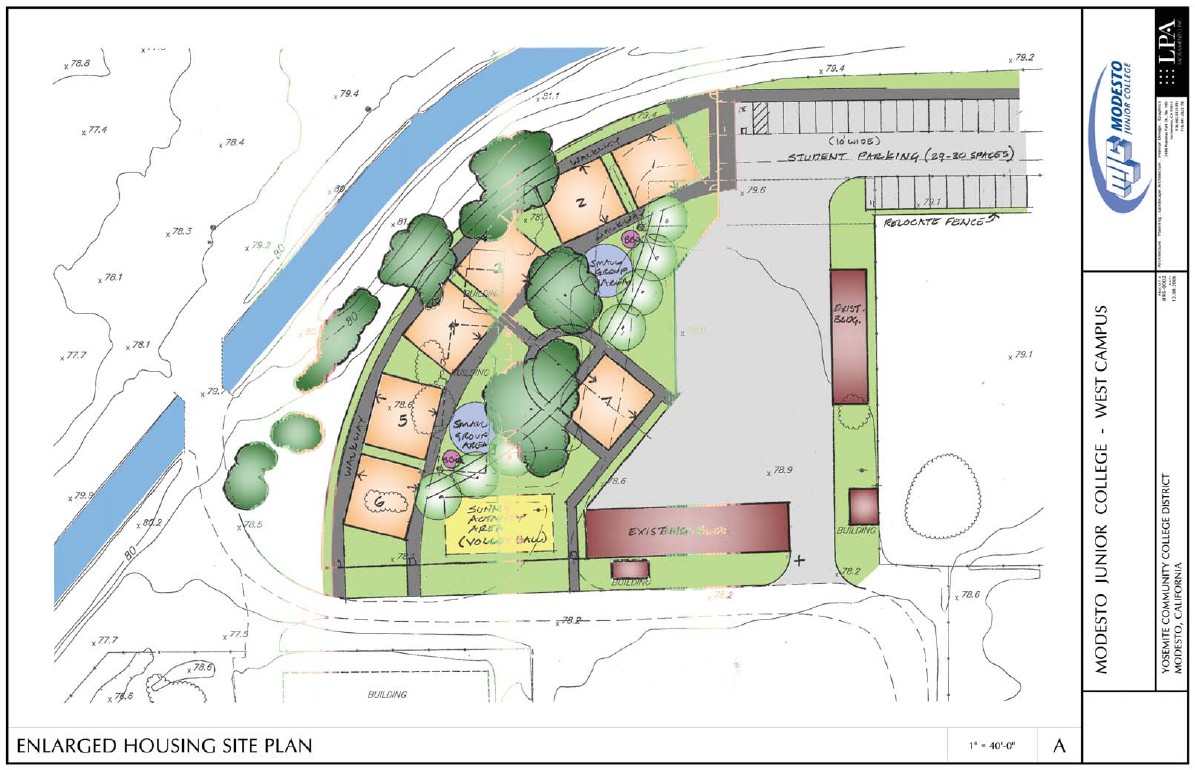 Project: Ag-Modular Living Units / Student Housing
General Use: Living Units. 7 Units, 28 Beds.
Square Feet: 10,080 gsf
Status: Completed
Architect: LPAS
Contractor: Diede Construction
Final Cost: $3,149,906.74
Construction Start: June 8, 2009
Opening: December 1, 2009
Project Goal
To provide adequate housing for students who work with animal facilities.
Overview
Seven modular living units are proposed to be constructed on MJC's West Campus for the students who live and work on the animal facilities. The work performed and experience gained by this student workforce is crucial to the functioning of day-to-day operations of the college animal units and is vital to this educational program. Currently students who perform this role for MJC live in mobile homes/trailers and recreational vehicles on campus.
News
Project is complete and students have moved into the living units.
​Project Status Updates
Earlier updates have been archived. Please contact the webmaster for access.
​Links of Interest
MJC Ag Housing Presentation, April 2009 (1Mb)
MJC Ag Housing Presentation, September 2009 (1.35 Mb)